Veggie fritters are an easy standby meal
When it comes to avoiding food waste, if you have quick, no fuss, flexible recipes, it makes life much easier.
Fritters from leftover veggies are one of the easiest things you can make with food which may have otherwise gone to waste.
Vegetable fritters are a great standby for when you don't have time, energy or desire to go shopping for food. It also means you can save money on takeaway, by making a meal with the remnants at the bottom of your fridge.
This post was written to support the households getting active in 'Low Waste Living' research project by Monash University. Your comments on reducing food waste, or how you make fritters will be helpful. If you have any images of fritters you'd like to share, please email kirsty@sustainabilitypathways.com.au
If you want to jump to the ingredients or recipe use the table of contents to save the scroll
Cook along video
(a live recording with more about the research)
Vegetable fritters recipe
If you've ever googled it, there are thousands of fritter recipes to choose from. Corn fritters, zucchini fritters, pumpkin fritters, sweet potato fritters and the list of different types of veggie fritters goes on and on.
But you don't need a recipe for each and every one of them. All you need is a basic fritter batter recipe, which will work with any veggies or leftover meats you have on hand.
You don't need to be exact with the measurements. Toss it all in and you'll have dinner. It could be a little different each time. And that's part of the fun with it. You can easily scale it up if someone pops in unexpectedly or if you need to feed a crowd.
You'll need:
Equipment
Bowl
Frying pan
Whisk or fork
Grater and /or knife
Ingredients
Veggies (whatever you've got eg corn, zucchini, cabbage, capsicum, pumpkin, carrot, spring onion etc)
Flour (can be plain or self-raising)
Eggs
Oil
Optional herbs or spices eg parsley, basil, turmeric cinnamon
Optional cheese – grated cheese, feta, ricotta
Optional milk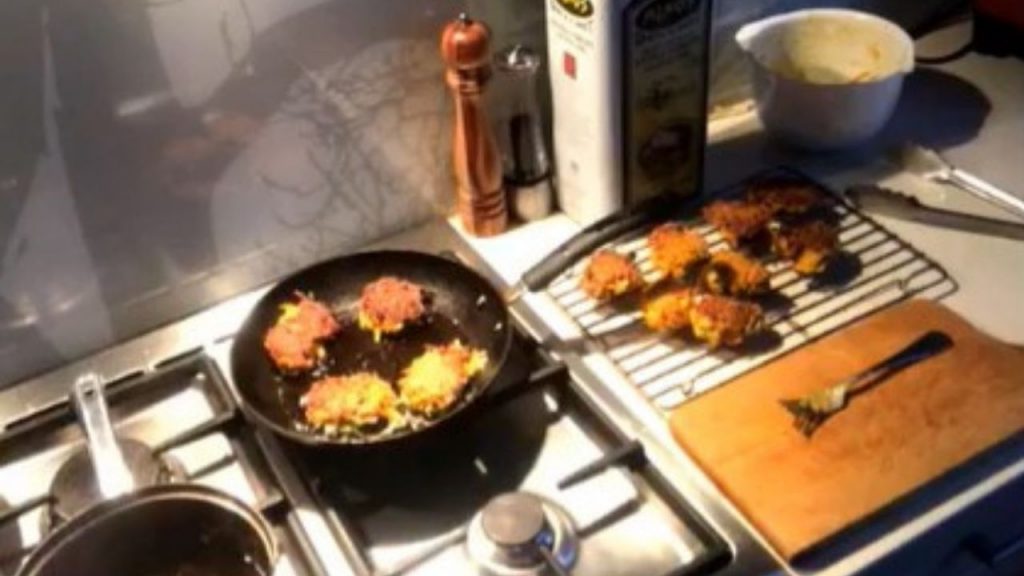 I must admit that after sharing this recipe, others have given me so many great ideas. If you watch the video below, you'll see that Costa gave the idea to add turmeric, cinnamon and sesame seed. Which is really taking the basic fritter to the next level.
You really can use whatever ever combination you like with these fritters.
Basic fritter batter recipe
To make the fritter batter, it's simply 1 egg to ¼ cup flour.
I prefer a thick batter, especially with vege like corn, zucchini and pumpkin which contain a lot of moisture. But you can add a splash of milk with self-raising flour if you want it more like a pancake. Experiment with it, or just use what you have.
But for those who like measurements, more than free form. Here's a base which will feed 3-4 people. So you can double it, or halve it.
4 eggs
1 cup flour
4-5 cups chopped veggies
Optional – cup of cheese
Tablespoon of oil
Method
Heat the pan
Whisk eggs and mix in the flour until it's smooth
Add any herbs or spices you wish
Mix in the veggies until coated
Use a 1/4 cup mixture
Using a spatula, flatten slightly
Cook 5-6 minutes or until golden and flip until cooked through
Other tasty fritter ideas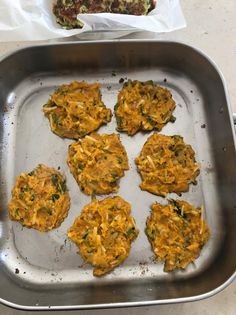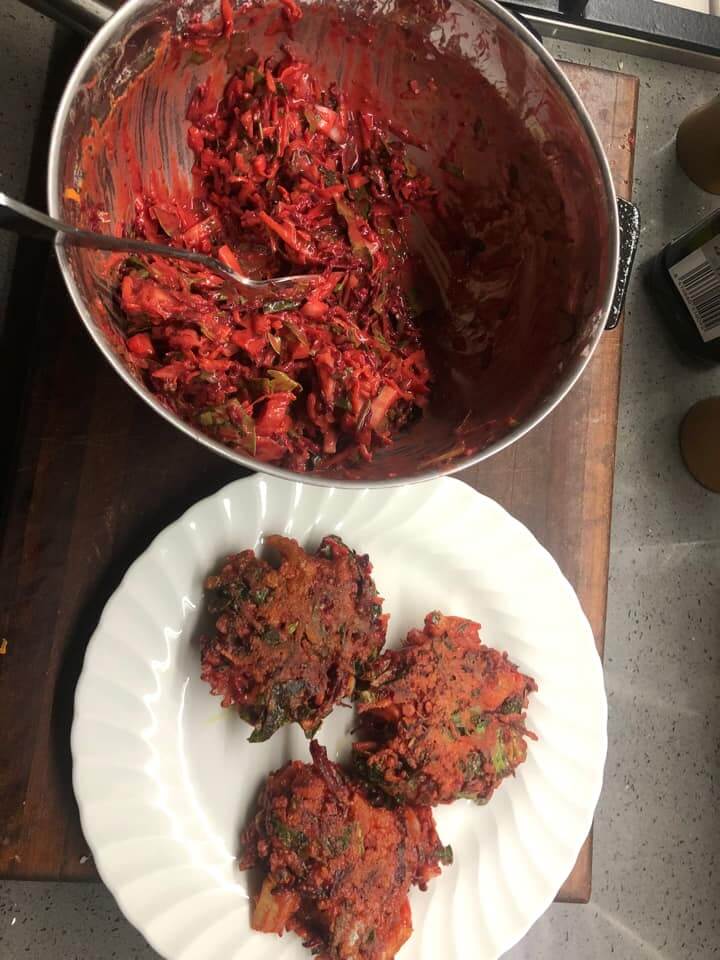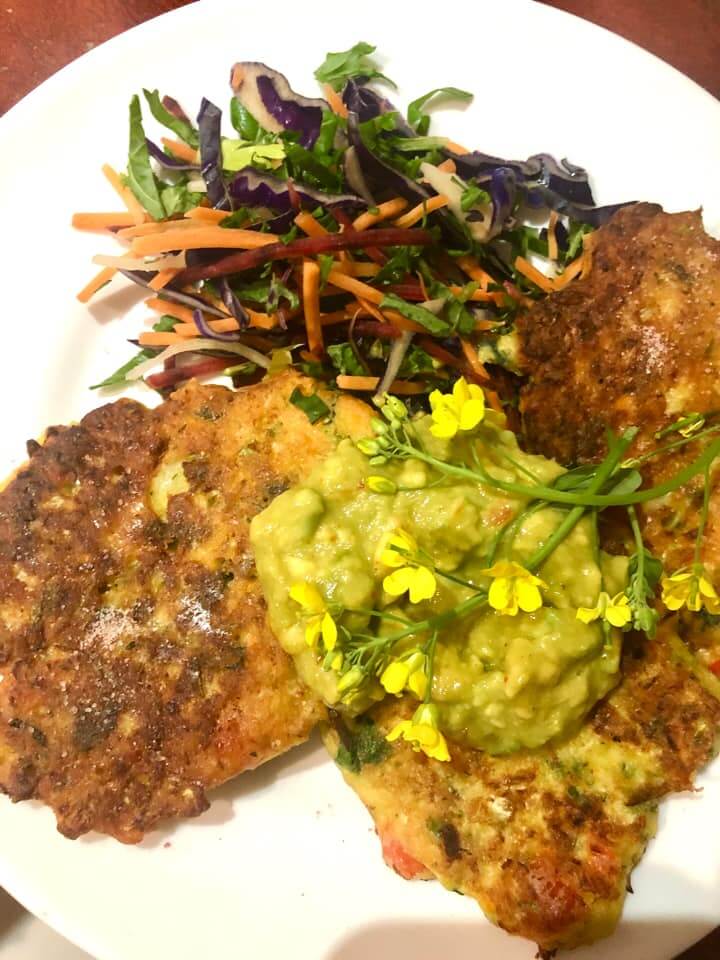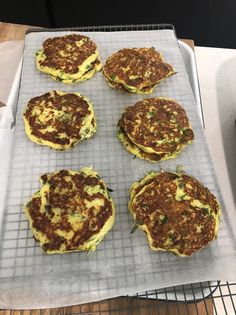 How to make fritters cook along video
Here's a recording of a live cook along, where I was joined by David Reynolds, a PhD Researcher who's working on the Household Innovation and Low Waste City project at Monash Uni. And Costa Georgiadis who came on board to take on the challenge to reduce food waste, and help get the message out there.
You'll learn how to make fritters in about 3 minutes, but in addition to cooking with the remnants of our fridge, we also managed to talk government policy about waste. So it's a good one to come back and watch.
Please share you favourite fritter combinations in the comments or email kirsty@sustainabilitypathways.com.au with images you wish to share.

Thanks for reducing food waste and supporting the Low Waste Living research project.
Here is more about food waste workshops